Horse Drawn Carriage Customer Comments
Below are just a few of the comments we have received about our services from our customers. To send us your feedback, comments, etc, please click HERE.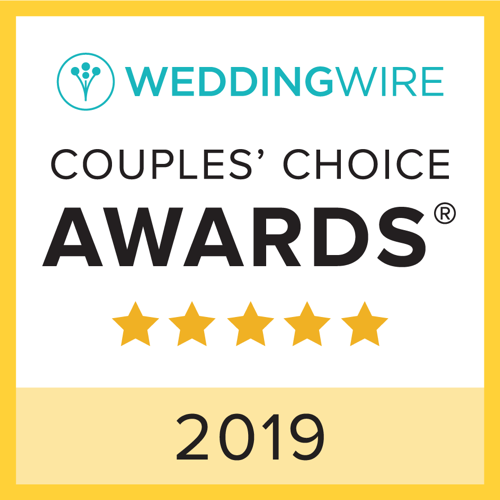 "The Hicks family thank you so very much for your services. You helped to make our mothers home going extra special. There's really no words to express our happiness. Thank you again from the bottom of our hearts. And thank you for working with us on such a short notice."
The Hicks Family
"Thank you for being so accommodating with our unconventional request. We really enjoyed having the horse as a part of our day! Thanks again!"
Shannon & Adam
"Thank you so much for all that you did for Shannon and Adam and their Derby Style baraat on June 7th 2014. We appreciated you sweating it our in dress attire. It was awesome to finally meet Big George. What a sweetheart! I especially enjoyed seeing him all decked out in blue glitter hooves for the wedding!
From our first call to the day of the event I was so impressed by your organization and attention to detail. I will forever recommend Carriage Limousine to clients and friends!"
Shannon S. - Planner
"I just wanted to write a note to thank you for the beautiful horse and carriage for my sons wedding. It was such a wonderful surprise for their special day. Just like a fairytale. I am so happy we found you. Our guests loved it too. Thank you again!"
Vicki K.
"Thank you so much for bringing the horse. The children were so excited. That is all they talked about after you left. This means so much to me too. Our school is so luckily. Thank you again from the bottom of my heart."
Sherri V. & the Entire 5th Grade
"The carriage really made our day that much more special. thank you so much!"
Brian & Ashley
"Thank you for the most romantic and magical Christmas sleight ride from our wedding mass to our reception!"
Lauralee & Scott
"On behalf of the Baldwin Wallace University 2012 Holiday Gala Planning Committee, I would like to sincerely thank you for working with us to host carriage rides for your guests at our December 8th event. Those that partook in the rides thoroughly enjoyed them. Your horses and carriage were beautiful and your staff was so friendly, professional and a delight to work with. Thank you again for working with us!"
Jaime Y.
"Our wedding was 10-20-12 at Oglebay and we just wanted to thank you for the perfect day! Everyone loved the horse and carriage, no one was expecting it. It was beautifully decorated (the glittered hooves were awesome). It was the perfect touch to our day! Thank you again!"
Britanny & Will W
"You truly helped make our fairy tale wedding on 8-22-09 come true! Our horse, Jessica, was beautiful! We loved how the carriage was decorated, how our driver was dressed (& so professional) and how cute it was Jessica had a pink garter and hooves. Our wedding day was amazing and it couldn't have been that way without your service. Thank you!"
Tine & Scotty H.
"Just wanted to say thank you!!! You guys run a first class operation! You helped make my dreams come true. Please be sure to give George a carrot and an extra flake of hay. Loved you guys....loved the presentation and professionalism. Having shown horses myself I notice the details and nothing was over looked!!!"
Abbie
"We would like to thank you for being our carriage driver for our wedding. We greatly appreciate your escourt services."
Mr & Mrs Jon J.
"The horse and carriage was great! The driver and coachman were also very nice and polite. Everyone loved them. The horse did great, I loved the purple glitter on his hooves."
Jackie & Joe
"The carriage really made our day that much more special! Thank you SO much! "
Brian & Ashley G.
"Just a quick note to say "Thank You" for the wonderful carriage service for our daughter's wedding last weekend. The kids were extremely surprised and thoroughly enjoyed the ride. They also remarked how delightful the driver was as well. We dodged raindrops that day, but you were right...NOTHING could ruin their day! We had so many nice compliments and the service was EXCEPTIONAL! Thanks again, I will certainly not hesitate to refer your carriage service to others. If you ever need a recommendation, please feel free to contact me!"
Vicki B.
"Thank you for a wonderful Memorial Day. We will remember this one forever! We look forward to many more rides!"
Taylor, Chloe, Olivia, Melissa and Tanya
"We used Carriage Limousine Service for our Indian Wedding. The horse and carriage were great for our Baraat (Indian Procession where the Groom arrives on a Horse) and we could not have been happier. Carriage Limousine Service is very professional, arrived early, and was extremely easy to deal with during the entire process. The horse was comfortable with the Indian music and with the Dhol drummer. Thanks again for contributing to make our Indian wedding a success!"
Amanda & Ritam
"My husband and I recently celebrated our one-year wedding anniversary. As we reflected upon our wedding day, we thought of the lovely horse drawn carriage ride. You provided us with great professional service and now hold a very special place in our wedding day memories. Thank you for being so easy to work with and for being reliable. It was a wonderful experience for us and our guests. Your added touches such as the garter on the horse's leg along with the sparkly hooves, top hat, and decorations made it even more special and memorable. We have pictures to show that you truly gave us a fairy tale wedding day! Thank you for such a positive experience. We would be happy to recommend you to others as well as keep you in mind for other special occassions."
Carrie M.
"We absolutely loved the carriage and so did all of our guests! Thank you so much for making our wedding truly special not just for us, but for everyone!"
Ashley M.
"We have had so many people comment on the beauty of the carriage and the joy they found in taking a ride themselves. It was truly a highlight to our day and to so many of our guests. Thank you for your professional manneer, and the way you shared in our joyous celebration. It was a truly spectacular day, and the carriage made it perfect!"
Ken & Jonia
"We want to tahnk you for the wonderful company and service your provided us for our wedding on September 20th. You both looked very lovely, and so did your horse & the carriage. We've gotten non-stop compliments on your friendliness, & how beautiful your horse & carriage was. I also appreciate our conversations on the phone before the wedding! It helped us a lot! We cannot stress enough how wonderful you made our day! The horse, the carriage, your friendliness...it made our day truely specialy. We hope that someday we will have the pleasure of working with you again! I would recommend you to anyone - not just your service, but your friendship as well!"
Ashley M.
"I certainly do appreciate your professionalism and kind flexibility on that day. Yes it was a bit of a crazy day with some unforeseen issues that arose. Seeing my bride arrive in the carriage and step out with my now father in-law and stepdaughters made the whole day the most memorable experience of my life. Again, I want to express my heartfelt gratitude to you and your company for your graciousness and for making the day special. "
Don S.